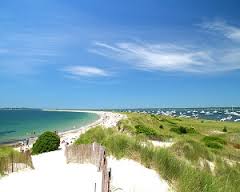 Publications by Mr. Boehnert
"John Boehnert:  R.I. judges right about who owns the beach"
Providence Journal
June 13, 2017
A Practical Guide to Land Use Law in Rhode Island
Editor:  John M. Boehnert
Book Published by Massachusetts Continuing Legal Education, Inc.
May 2017
"Mansions and Property Rights"
Providence Business News
March 31, 2017
"Political Storm Brewing"
Providence Business News
November 18, 2016 
"Fairness in Lot Sizes"
Providence Business News
July 18, 2016 
"Independent View:  There Are Private Property Rights at the Shore"
The Independent RI
July 7, 2016 
"John M. Boehnert: The Battle for the Shore"
Providence Journal
May 30, 2016 
"New Blueprint for Coastal Zone Management"
ABA/NR&E
Spring Issue
"Bruising Year for the EPA"
Providence Business News
February 18, 2016
Buying, Owning, and Selling Rhode Island Waterfront and Water View Property
By:  John M. Boehnert
Book Published by Greenwich Cove Press
February 2016
Articles Citing Mr. Boehnert
"Best Lawyers 2018 America"
Spring 2018
Mr. Boehnert was again selected as one of Rhode Island's best real estate lawyers for 2018 by Best Lawyers of America, based on extensive peer review evaluations.  Mr. Boehnert has also been designated Best Lawyers Providence Real Estate Law Lawyer of the Year for 2014 and again in 2016.
"Best Lawyers 2017 New England"
Spring 2017
"Providence Redevelopment Agency Takes Over Wedding Cake House at Foreclosure"
Providence Journal
July 22, 2016
Mr. Boehnert assisted the Providence Redevelopment Agency in acquiring title to the iconic Wedding Cake House to foster its preservation. 
Book Review
Rhode Island Bar Journal
May/June 2016
Attorney Christopher Capizzo reviewed Mr. Boehnert's book Buying, Owning and Selling Rhode Island Waterfront and Water View Property.
A Quick Word With John Boehnert –Providence Lawyer's Book Guides Buyers of Waterfront Property
Rhode Island Lawyers Weekly
April 4, 2016
Mr. Boehnert was interviewed about his second book, Buying, Owning and Selling Rhode Island Waterfront and Water View Property.
Amazon.com
Purchasers of Mr. Boehnert's most recent book left a number of reviews.
2016 
How Offshore Wind Can Power a State's Economic Revival
North American Wind Power
Mr. Boehnert was quoted in an article on the first offshore wind farm in the country off the coast of Block Island.
Presentations by Mr. Boehnert
Land Use Law Developments of the Last Year
Southern New England American Planning Association (SNEAPA)
October 20, 2016
Mr. Boehnert addressed planners from Rhode Island, Massachusetts and Connecticut on recent land use cases of importance to the profession.
Climate Change – Implications for Infrastructure and Sea Level Rise
The Environmental Business Council of New England
September 22, 2016
Mr. Boehnert spoke to a group of environmental professionals on FEMA flood insurance map issues and the growing controversy over the likely inaccuracy of those maps by underestimating the flood risk on Rhode Island's south coast and overestimating the flood risk in the Narragansett Bay area.